Let's face it, no matter where you go in Iceland you are bound to get pleasantly surprised with what it has to offer in terms of natural beauty or even the mixture of both man-made and natural. Úlfljótsvatnskirkja is definitely a combination of the two.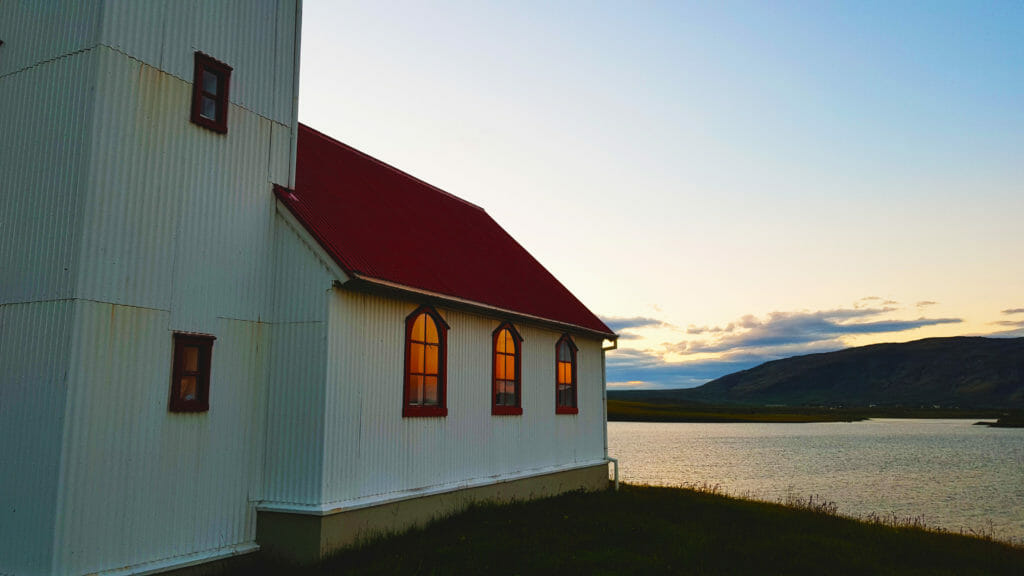 This picturesque church which is positioned right on a lake, which in turn also has a backdrop of mountains is nothing short of inspiring. Best of all it is stunning at any point during the day. Be it early morning with the sunrise creeping over the mountains in the back, during the day when the clouds settle over the lake or at dusk when the warm light from the sun lights up the church. This will definitely make a memorable experience for you.
It's not a very popular attraction but in saying that it can be part of the Golden Circle Tour as it fits perfectly just outside of Selfoss on the way to Pinvellir.
I can't imagine this being a stop you would take more than 5 minutes to enjoy, but in saying that drone shots are really awesome from here.
Make sure to check out other Golden Circle Attractions:
– Church on the Lake (Úlfljótsvatnskirkja)
– Little Canada
– Smoke on water
– Echo Point
– Þingvellir
– Bruarfoss
– Geysir
– Gullfoss
– Bruarhlod
– Hrunalaug
– Kerid
If you find this spot to be a great addition to your trip around the Golden Circle make sure to comment below and share this article with others.