If you have been researching Iceland or are already there then you probably know that most hot pools in Iceland are either a huge hike away or cost money. In some instances, you really just want to pull up in the car, stumble a few steps and pop into a hot pool and enjoy yourself. This is where Hrunalaug comes in.
Just of the Golden Circle and part of my complete Golden Circle tour you can come across these really cute hot pools.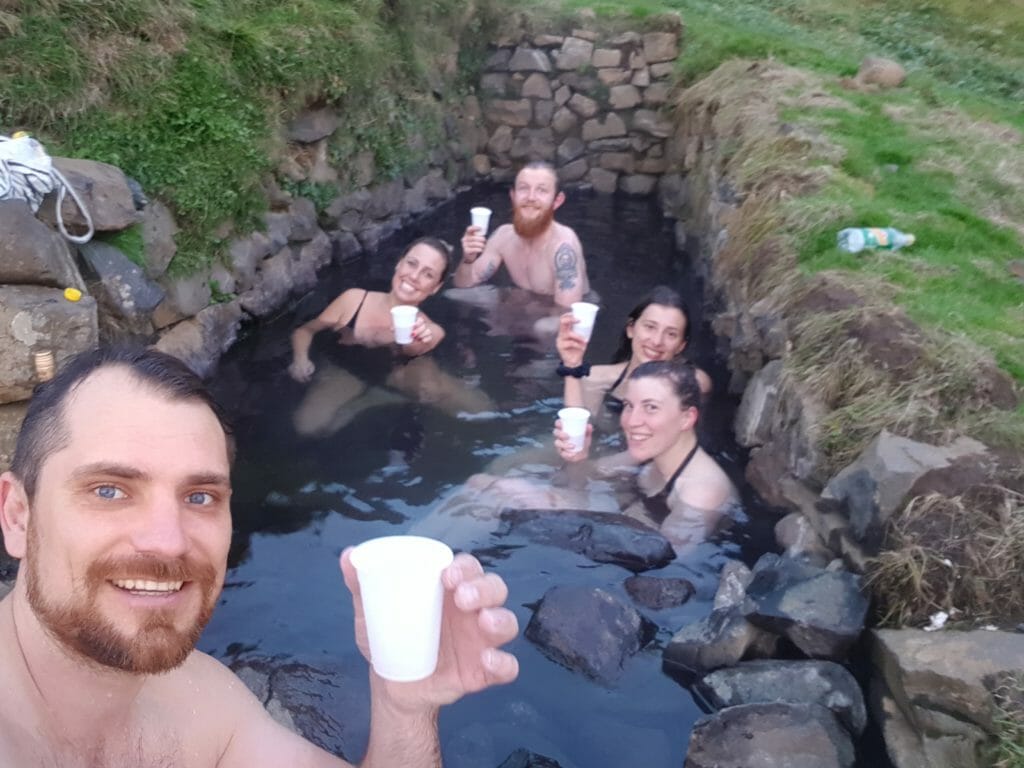 Hrunalaug used to be a sheep washing station but it seems these days the sheep no longer hang out around this area which is excellent news for travelers that need a good soaking.
You can easily fit 10-15 people in these pools which makes for a really nice and social atmosphere. In many instances, people have brought a few drinks here and chilled out in the hot pools. If you do decide to bring alcohol make sure to clean up after yourself.
The water temperature, in my opinion, ranges from 46C (115F) to 40C (105F) which is the perfect temperature if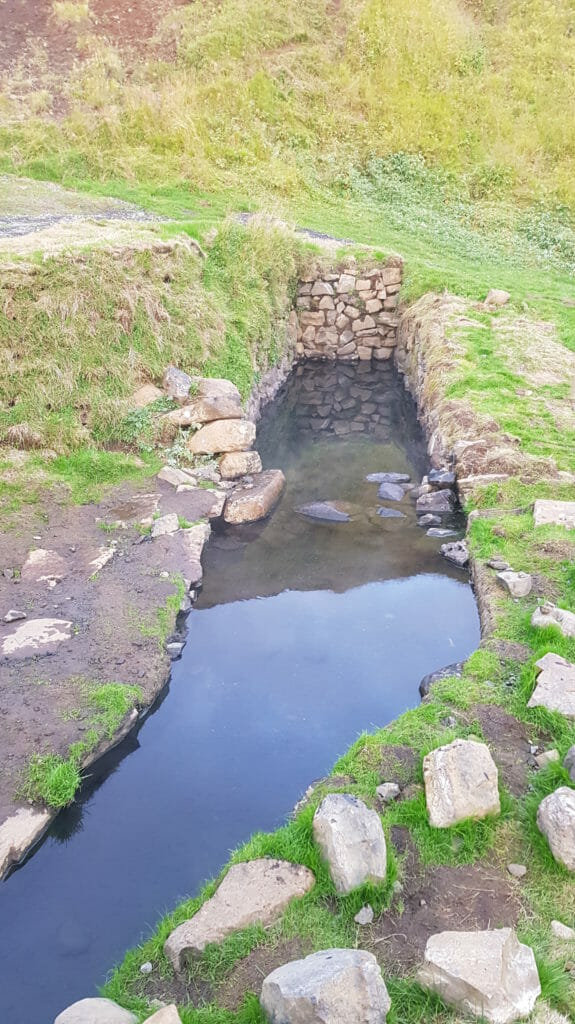 you are thinking of sitting around in the water for a while. Best of all if you feel like you are overheating, just pop out for a minute or two and lay on the grass which surrounds the pools.
There is a place to get changed, it's in the little hut, but be aware that there is a little pool in there as well and in some cases, it's occupied.
On nights when there are no clouds, there is a possibility you could also have an incredible northern lights show which seriously would be the cherry on top of the cake.
The hot pools are free but there is a donations box, and recently they have been renovated, making them really beautiful and cosy.
If you do decide to take the plunge in these pools make sure you drive to Hruni, once you see a church drive past it 400m on the right will be a turn-off. Take it and then drive another 400m. You will come across a parking area with a no pooping sign. You have arrived. Now just hike for a minute and enjoy.
Make sure to check out other Golden Circle Attractions:
– Church on the Lake (Úlfljótsvatnskirkja)
– Little Canada
– Smoke on water
– Echo Point
– Þingvellir
– Bruarfoss
– Geysir
– Gullfoss
– Bruarhlod
– Hrunalaug
– Kerid
If you have experienced these amazing pools, let me know of your experience in the comments below, and also share this article.