When I drive by this point I always think to myself… Am I still in Iceland. Picture this, a beautiful lake, pine trees, an abandoned house and a road that hugs the lake. This is why I decided to call it Little Canada, and if you drive past here you probably will also think the same.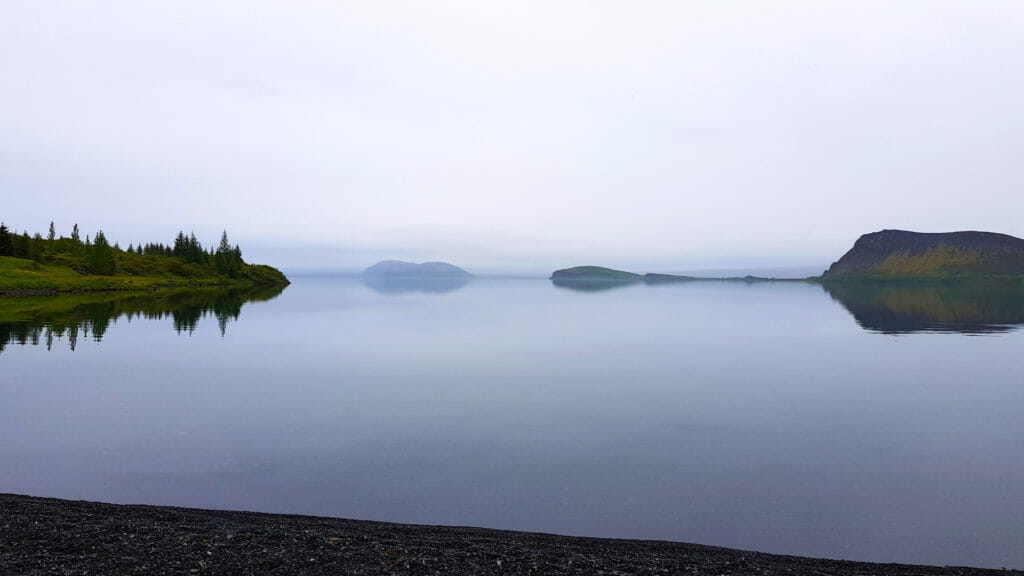 It truly is a breathtaking spot and fantastic for pictures, lunch and rock skimming across the lake. The beach along the road is formed by millions of perfectly round and smooth rocks that are just begging to be skimmed across the top of the lake.
Every time I get to this point I practice my skimming, it's really relaxing and makes me realise how beautiful Iceland really is. So far my record is 19 bounces on the surface of the water.
Also right next to the road there is fresh water flowing so if you are parched after a decent slogging session with the rocks and need a quick drink you will come across this little creek that runs under the road. You can also fill up your water bottles here.
I find this place to be perfect to visit when the clouds are low, as the reflection on the water is absolutely stunning. Also, the water itself is crystal clear and the rocks below the surface make for some incredible pictures.
Make sure to check out other Golden Circle Attractions:
– Church on the Lake (Úlfljótsvatnskirkja)
– Little Canada
– Smoke on water
– Echo Point
– Þingvellir
– Bruarfoss
– Geysir
– Gullfoss
– Bruarhlod
– Hrunalaug
– Kerid
Hope you enjoy Little Canada as much as I did and if you liked this small addition to the Golden Circle let me know in the comments below. If you liked this post make sure to share it with others.