So as you drive through Iceland you will come across many places that have steam rising above the ground. And to tell you the truth, this place isn't much different. There's hot water, there's steam, the thing that set's this place apart though is the surrounding. Which in my opinion is good enough to allow for a quick stopover.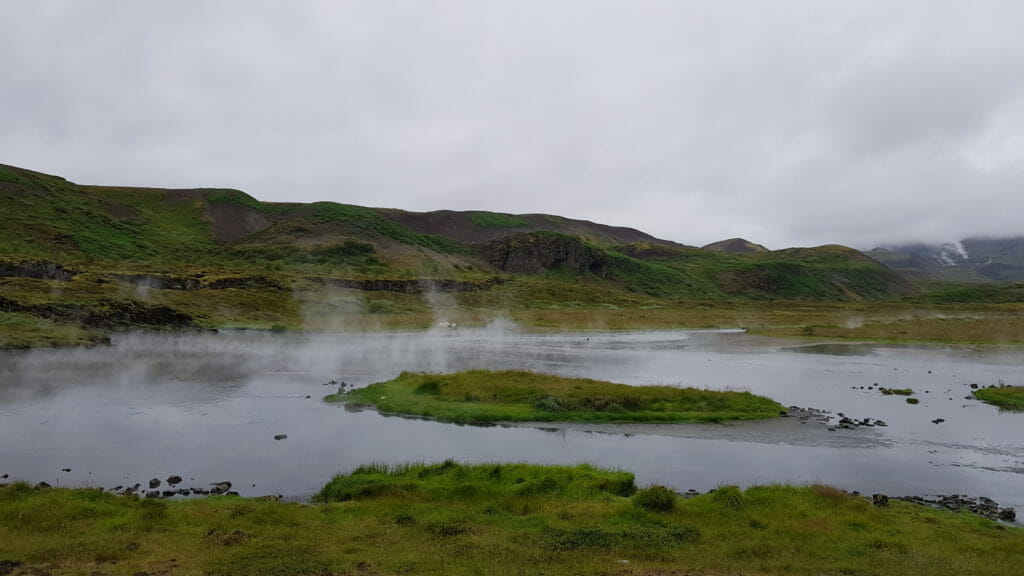 What might seem like a fairly normal spot is actually really impressive, on one side of the road you have lava fields covered by moss, on the other a hot river which disappears underground.
In the background, you have a hot water plant, steam everywhere and mountains hugging the clouds.
The river itself isn't anything special. in fact, if it didn't have steam rising above it you probably would never even consider stopping along the road here.
But something I discovered here due to my curiosity is that right beside the pool of water is a small canyon.
Yes, there are many canyons in Iceland and compared to those ones this one can be quite boring, still, when walking along it you will be amazed by the incredible Flora inside.
I mean it's a completely different ecosystem inside. This is due to the ground being warm enough all year round to allow fo
r plants like ferns and different types of moss to thrive in here.
Additionally, there are a few caves in the distance and a few hikes, but I wasn't curious enough to do those.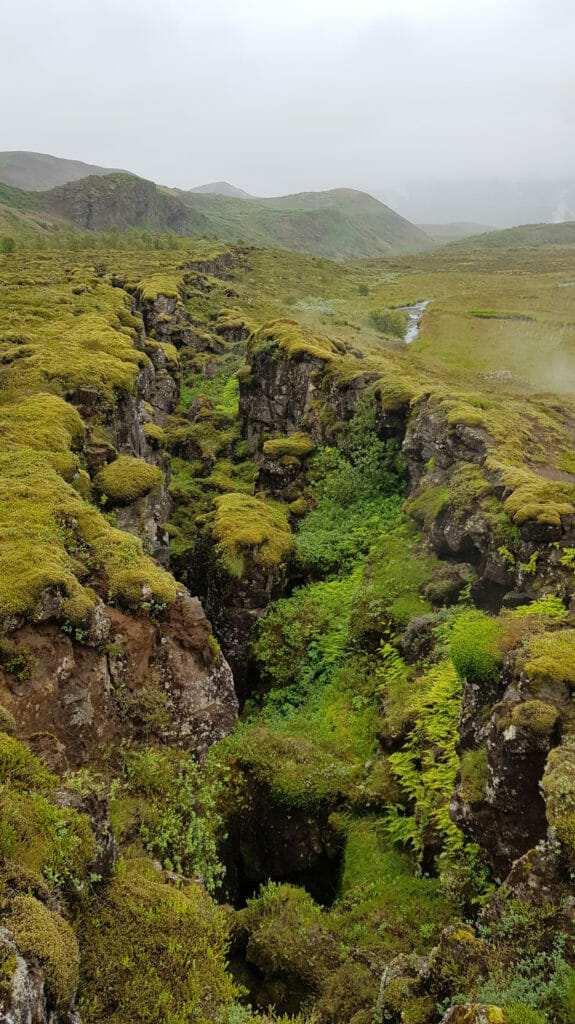 Make sure to check out other Golden Circle Attractions:
– Church on the Lake (Úlfljótsvatnskirkja)
– Little Canada
– Smoke on water
– Echo Point
– Þingvellir
– Bruarfoss
– Geysir
– Gullfoss
– Bruarhlod
– Hrunalaug
– Kerid
If you find Smoke on Water, and take some more incredible pictures of the canyon, make sure to put them in the comments below. Also make sure to Share this post so others can enjoy this spot.