That is correct, the name says it all. It's the Complete and Best Golden Circle trip in Iceland. Well, at least in my opinion and many travelers that have taken the trip along with me.
Usually, the Golden Circle will take approximately 5 hours from Reykjavik and back, but I have found and compiled a little tour of my own which is full of excellent additions that will really make the trip 100% better.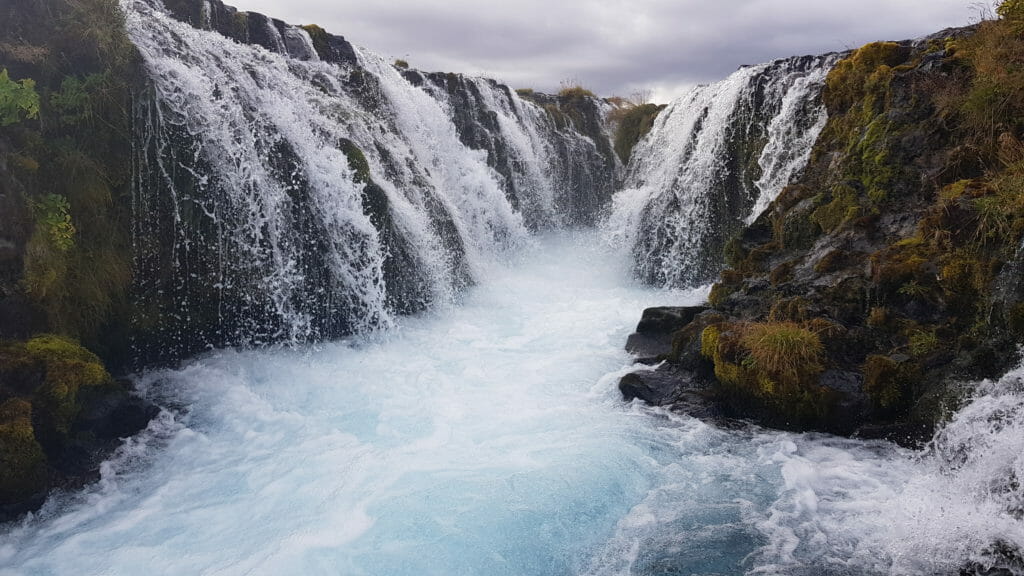 First of all the Golden Circle is made up of 3 attractions, Pinvellir, Geysir and Gullfoss. By themselves, they are pretty cool but to get a real taste of the area you need to check out a few extra, less known spots which will completely fill up your day.
Before we get into them make sure to check out some cool places to stay near Selfoss as by the end of the trip you probably will just want to chill out at a cool location outside of Reykjavik. I recommend the Spirit Farm.
Yes, I am a little bit biased as I helped run the place for 6 months but at the same time, I am pretty sure you won't be able to find a community vibe like this anywhere in Iceland.
The Reviews on Airbnb say it all as well. While there say hi to Haukur and Oli who are the owners of the place.
Ok so let's get into it. You can use the map below to get detailed directions to the destinations.
In order of how you should check out the Golden Circle.
– Church on the Lake (Úlfljótsvatnskirkja)
– Little Canada
– Smoke on water
– Echo Point
– Þingvellir
– Bruarfoss
– Geysir
– Gullfoss
– Bruarhlod
– Hrunalaug
– Kerid
Over the next couple of weeks, I will add information about each spot so that can find out more about these places.
If you end up using this Complete and Best Golden Circle it would be very much appreciated if you let me know what you thought about it and maybe even post pictures from your favourite spot from it in the comments below.
Also, don't forget to share and like Mendooutdoors on Facebook.
Thanks