Ever hear of a place called Iceland? If yes then you probably also know about Þingvellir National Park. One of Iceland's biggest attractions and there is a reason for it.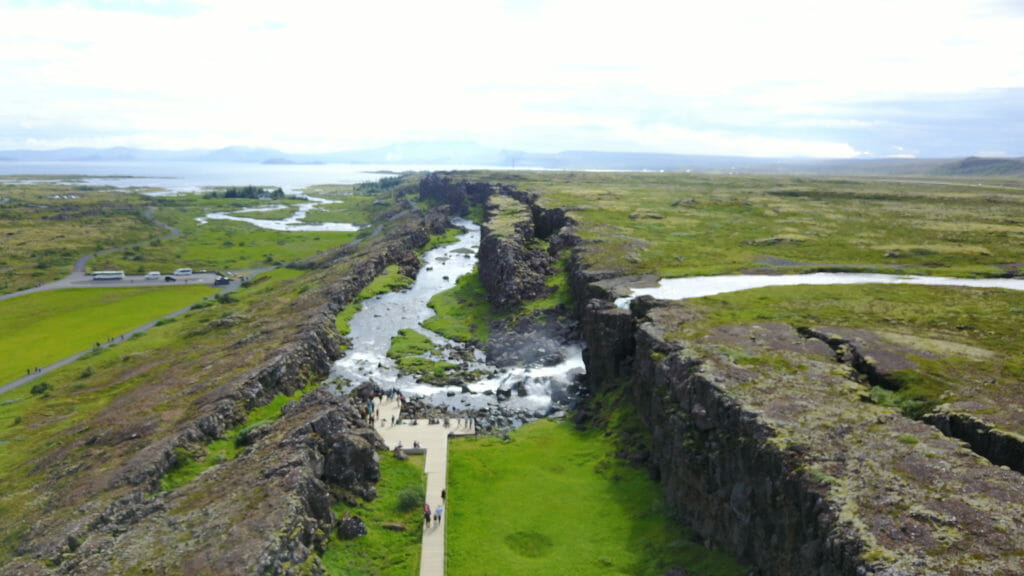 Þingvellir is a national park positioned smack bang next to one of the cleanest lakes I have personally ever seen. The water is crystal clear and in the distance, you can see mountains which
makes for some incredible photo opportunities.
Seeing as Iceland is known for being quite baren when it comes to trees, this place will give you a bit of a shock. The place is covered with foliage. In saying that it will make you understand the national joke.
If you ever get lost in a forest in Iceland, Just stand up
Click To Tweet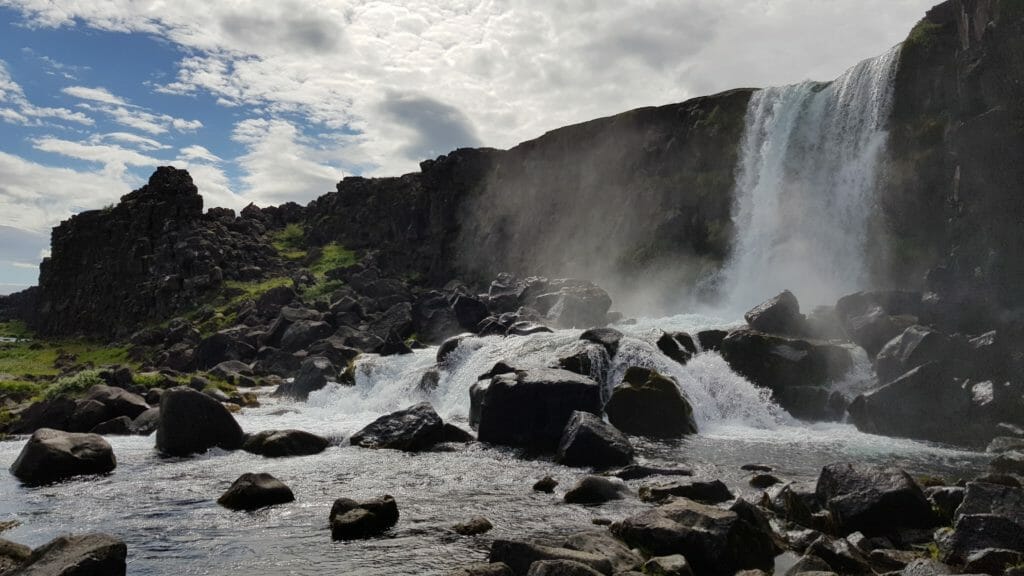 The trees are mostly head high which makes it possible to see far into the distance.
Þingvellir is famous for the snorkelling spot Silfra which is a rift formed in the divergent tectonic boundary between the North American and Eurasian plates.
Which means that with just one step you can be either on the European tectonic plate or the American one. Or if you decide to brave the freezing cold water you can snorkel right in between the two.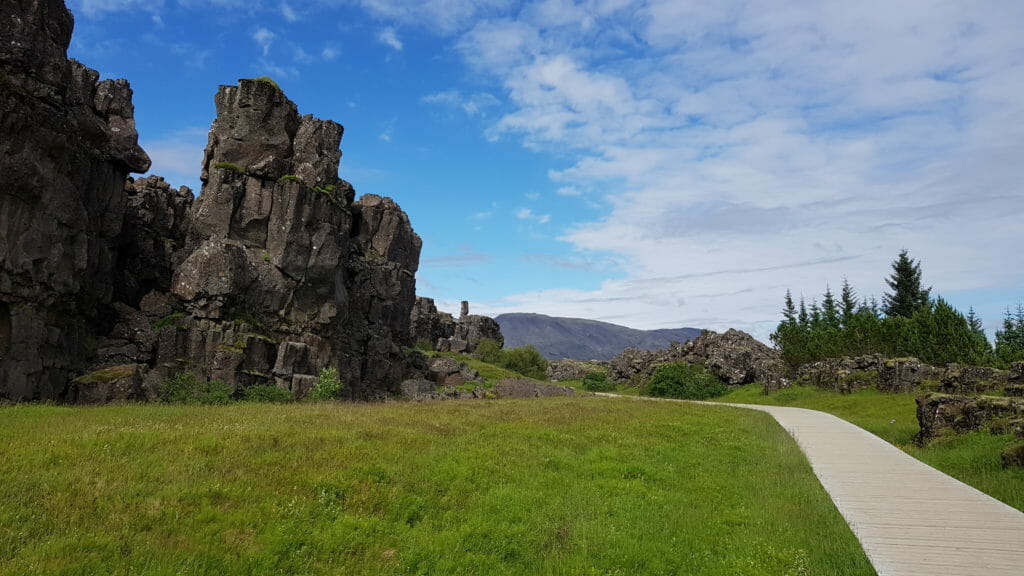 Þingvellir is also known for being Iceland's Althing which is the national Parliament. Assemblies were held there from the 930 AD to
as recently as1798.
I heard from a local that back in time the assemblies were held next to the waterfall and if someone was being judged and found
guilty, then they would be punished by being drowned in the waters nearby. Obviously, they didn't get drowned for everything. Just the major crimes.
Þingvellir is a paid attraction, as in you pay for parking and then you can leave your car and hike around. It's beautiful and you could definitely spend an hour here, If you decide to snorkel, make sure to book ahead as it is quite a popular attraction.
Make sure to check out other Golden Circle Attractions:
– Church on the Lake (Úlfljótsvatnskirkja)
– Little Canada
– Smoke on water
– Echo Point
– Þingvellir
– Bruarfoss
– Geysir
– Gullfoss
– Bruarhlod
– Hrunalaug
– Kerid
Have you been to Þingvellir, or are you planning on going there? Let me know in the comments below and if you found this article helpful make sure to share it.