Ok ok ok, so I created this Camping checklist a while back and got some really good feedback on it. Unfortunately one day I accidentally deleted it from my website. Let's just say, that was a really hard day for me. I slaved hours on this camping checklist, to make it the best one possible, used people's feedback and fixed it up and bam in a flash it was gone. Needless to say, it is back and this time I'm not going to make the same mistake twice.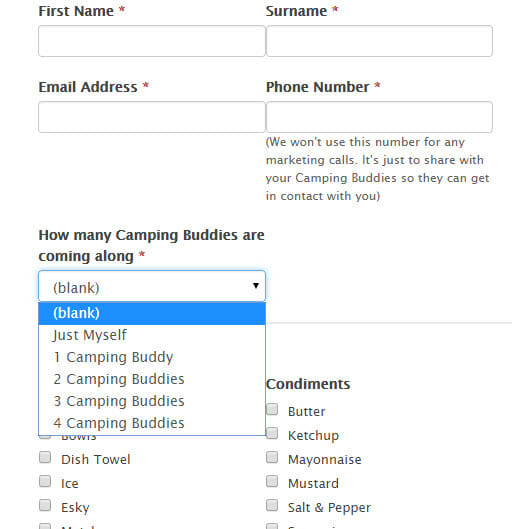 With the camping Checklist that I created, you are able to individually select the items you and up to 4 friends have to take on your next camp. Once complete it will send an email to everyone outlining the things they need to bring. You can download the list and view it on your phone or print it off for a tick and flick sheet.
Additionally, you are able to add your contact details so that everyone can get in contact with you if there is a need for it.
You can find the list in the top navigation bar or click here.
Also, I really am passionate about making this checklist even better, so if you have any suggestions let me know and I will try and include them into a future patch.
Hope this makes your next camping trip an easier experience for you and your friends and a more enjoyable one as well.
The list is completely free to use and with that, you can use it as many times as you would like. If you do like it, make sure to like MenDoOutdoors on Facebook as there will be more interesting things I will be uploading onto the website in the future.
Also, make sure to share this page with friends so that they can use this incredible tool as well.