Are you nuts about Snowboarding, so much so that when there is no fresh Pow on the slopes, you have to stick your face in the freezer to get that sweet chill that shredding down a mountain gives you. Then these snowboarding games will make it just that tiny bit more manageable for you.
Check them out and let us know which ones are your favorite.
Snowboarding games on your mobile devices
Alto's Adventure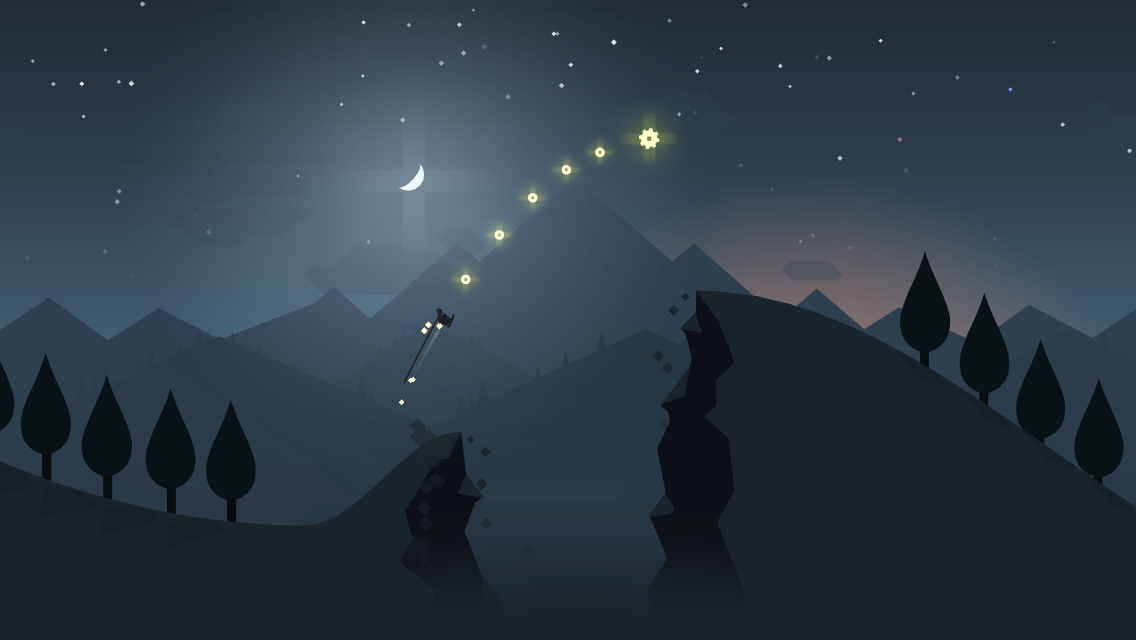 For a super chilled out side-scrolling, snowboarding game Alto's adventure has to take the top spot. Literally rolling in awards for the beautiful design, simplicity of playing and sweet tunes it will keep you captivated for hours on end.
While you play you will rescue runaway llamas, grind rooftops, leap over terrifying chasms and outwit the mountain elders – all while braving the ever-changing elements and passage of time upon the mountain.
Best of all you can take it with you on your mobile devices. Which means whenever you get that pow craving coming up, all you need to do is make sure your phone is charged up.
Available both for Android and iOS.
For more information and to download the game, Alto's Adventure
Snowboard Party: World Tour
Probably the most popular snowboarding game on Android is Snowboard Party: world tour with a few prequels in the same genre. These games boast console quality graphics, sick tricks, amazing tunes, freestyle modes and the ability to not only challenge the globe in an online leaderboard but also your friends in a new multiplayer mode.
If you are looking for the most visually appealing and fun snowboarding game on android than this will be it.
This game is also available for Android and iOS
For more information Click here
Snowboarding the Fourth Phase
The graphics in this game are cell shaded, but in saying that you will be blown away by the visuals. A game by Redbull has all the nifty little things you would expect from a big studio production.
From loot crates, awesome graphics, amazing gameplay and awesome tunes.
You won't go wrong with this one for sure.
Available for Android and iOS
For more information Click here
I found a way to Subdue my Snowboarding Cravings #snowboarding #snowboardinggames
Click To Tweet
Crazy Snowboard
A fun game, but in my opinion compared with the ones I mentioned it will have trouble competing.  It's got good cartoonish graphics, and gameplay is also good, another bonus is that it has a large player base which means constant updates.
Will definitely give you a few hours of fun gameplay that is for sure.
Avaliable on Android
For more information Click here
Hopefully, these snowboarding games will be able to minimize your cravings for the pow. Till then check out these other articles about snowboarding that are sure to get you tingling with excitement
First time Snowboarding? You need to read this
7.4 Super Interesting Snowboarding Facts
Have you tried any of these games before? what are your thought about them? have you played any other ones that you can recommend? Comment below and share this page with your friends.